2022 DC Conference Posters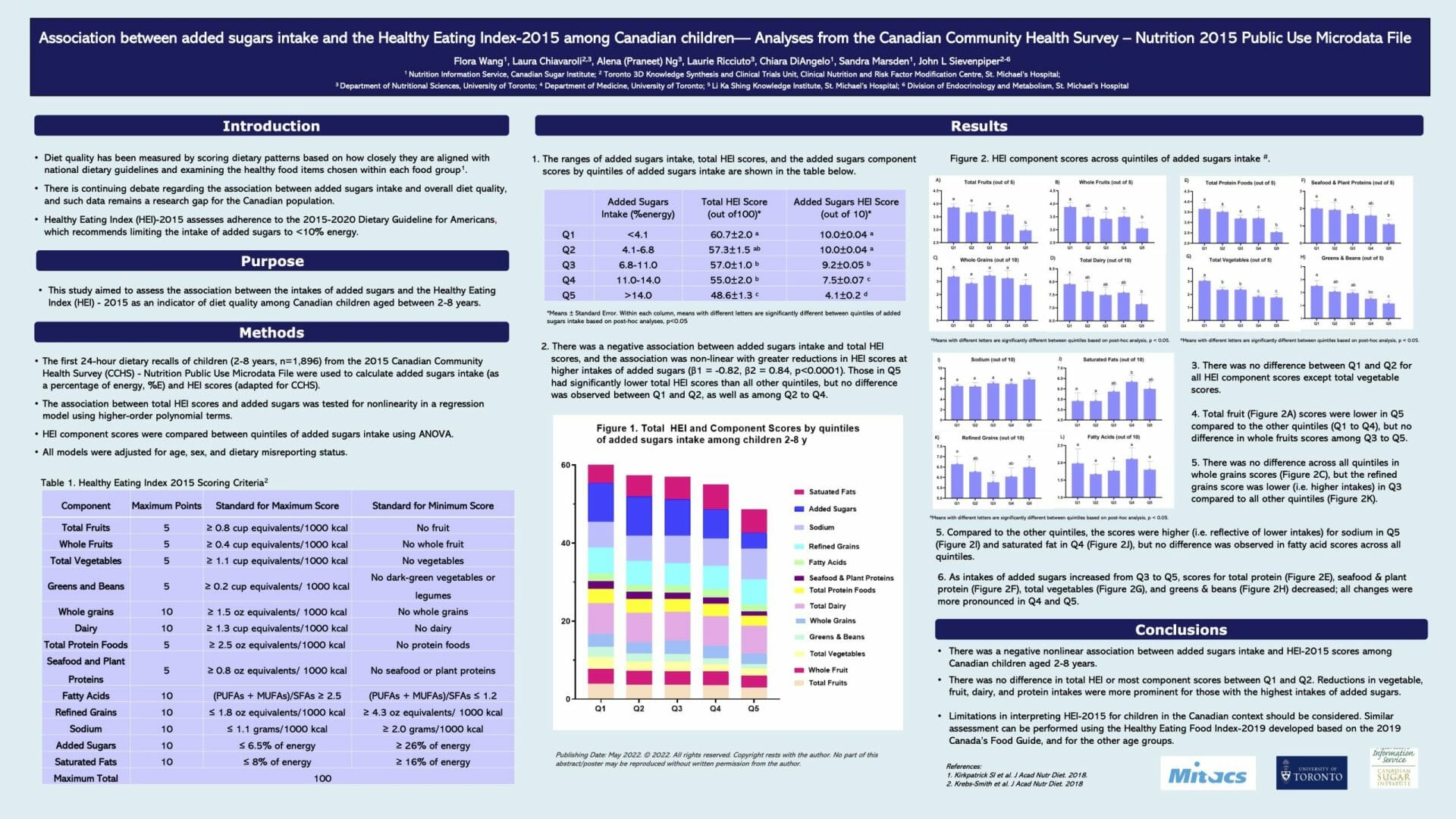 Association between added sugars intake and the Healthy Eating Index-2015 among Canadian children
Flora Wang, Laura Chiavaroli, Alena (Praneet) Ng, Laurie Ricciuto, Chiara DiAngelo, Sandra Marsden, John L Sievenpiper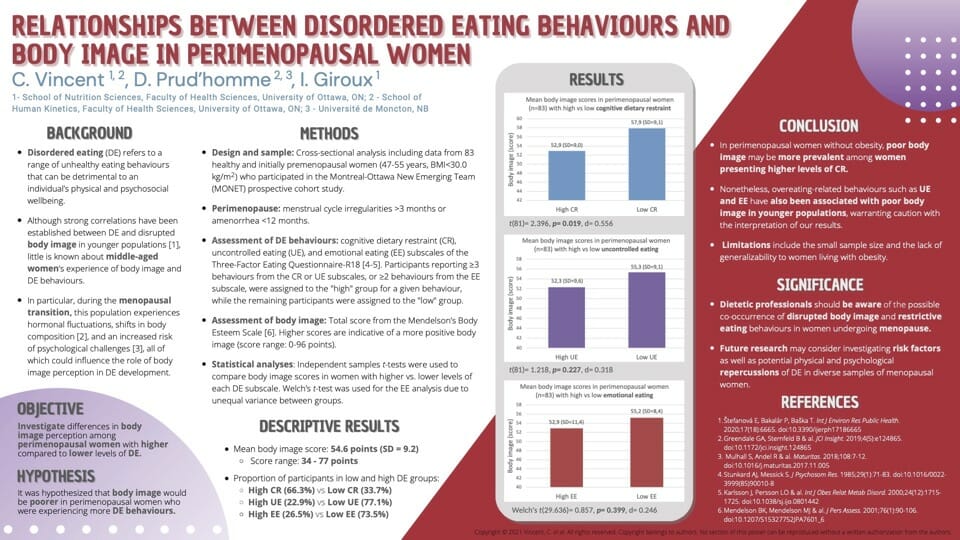 Relationships between disordered eating behaviours and body image in perimenopausal women
C. Vincent, D. Prud'homme, I. Giroux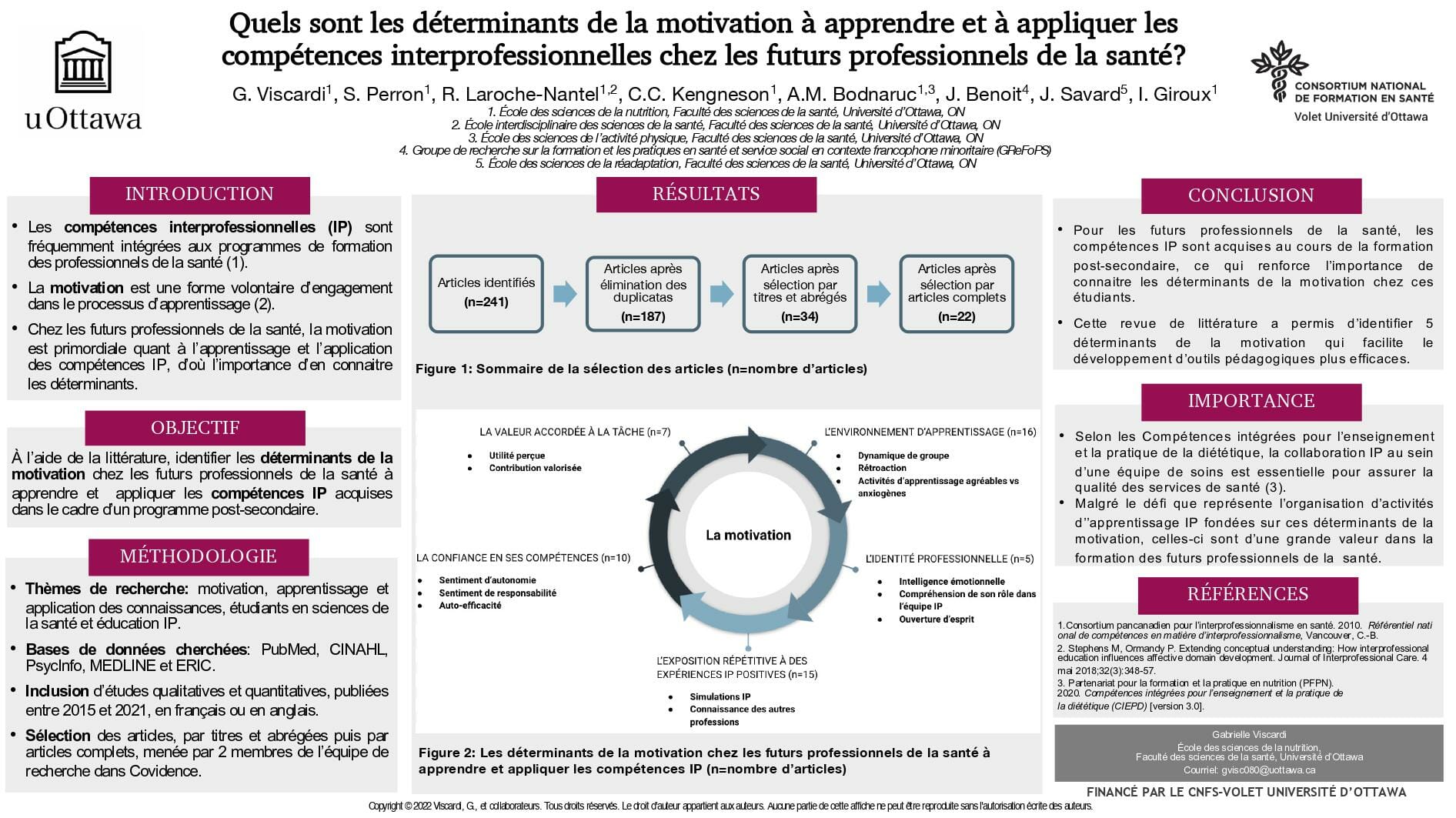 Quels sont les déterminants de la motivation à apprendre et à appliquer les compétences interprofessionnelles chez les futurs professionnels de la santé?
G. Viscardi, S. Perron, R. Laroche-Nantel, C.C. Kengneson, A.M. Bodnaruc1, J. Benoit, J. Savard, I. Giroux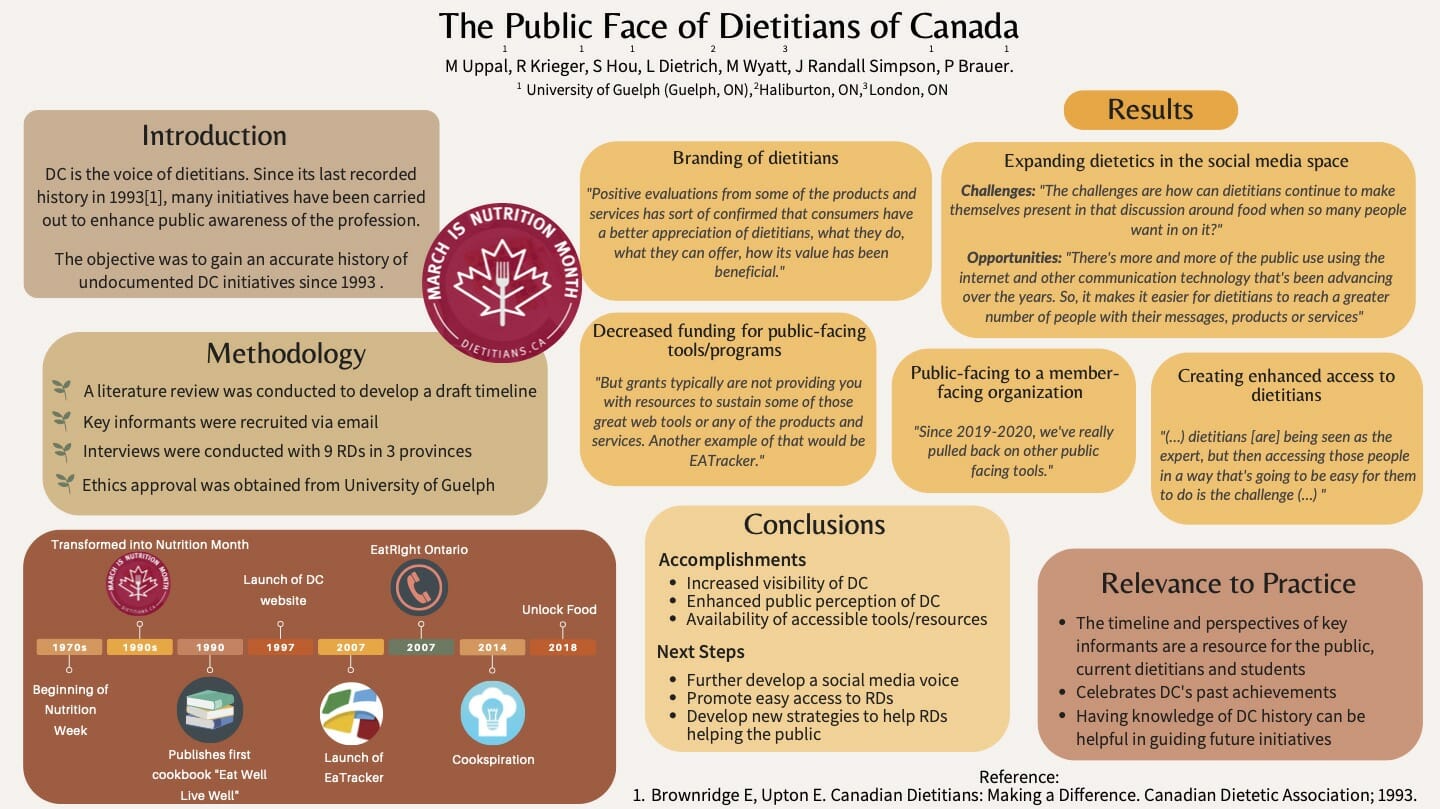 The Public Face of Dietitians of Canada
M Uppal, R Krieger, S Hou, L Dietrich, M Wyatt, J Randall Simpson, P Brauer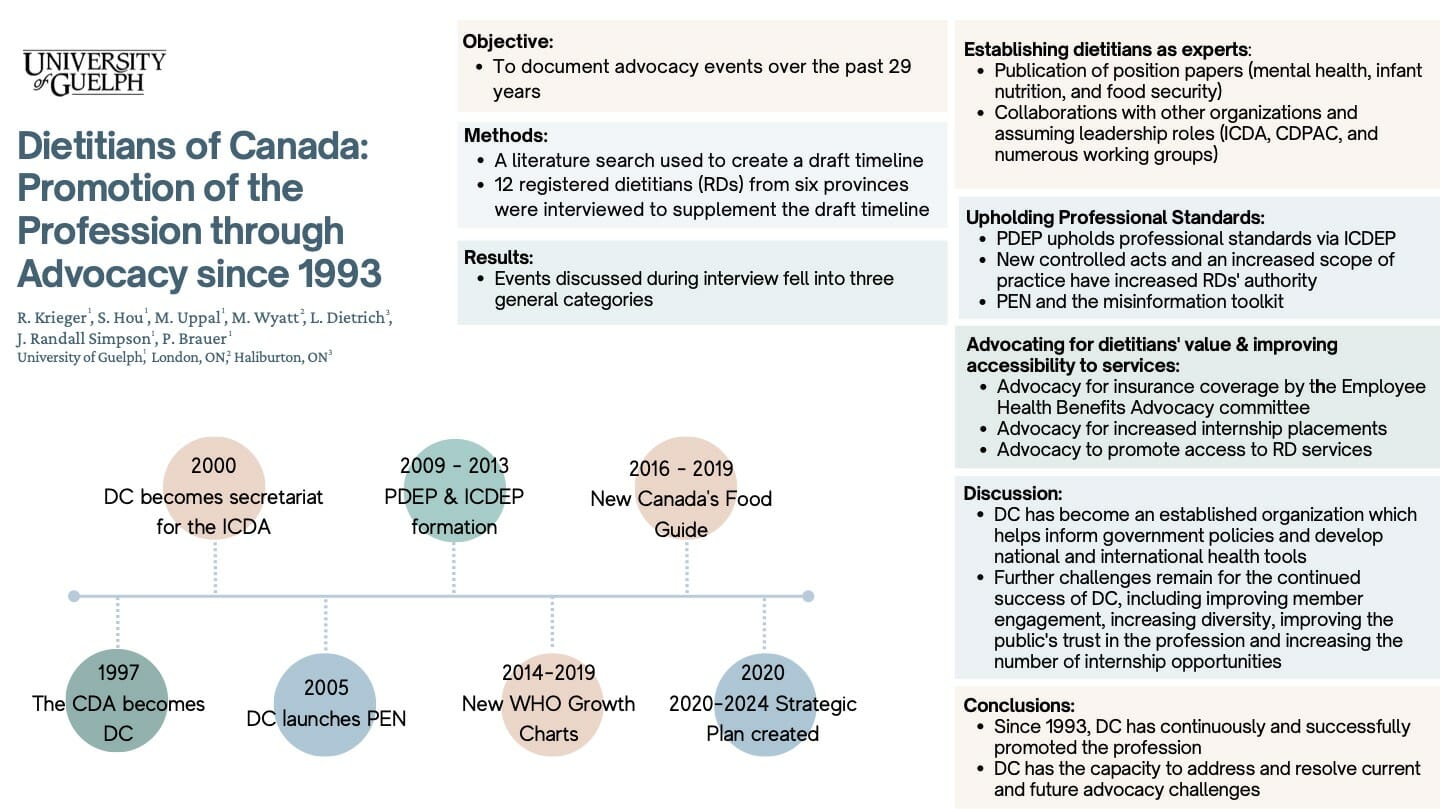 Dietitians of Canada: Promotion of the Profession through Advocacy since 1993
R. Krieger, S. Hou, M. Uppal, M. Wyatt, L. Dietrich,
J. Randall Simpson, P. Brauer
Subscribe to Our Newsletter
Sign up today to receive updates on upcoming events, the latest news and other opportunities to partner with CFDR
We Can't Do This Without You.
Donate today or contact us.