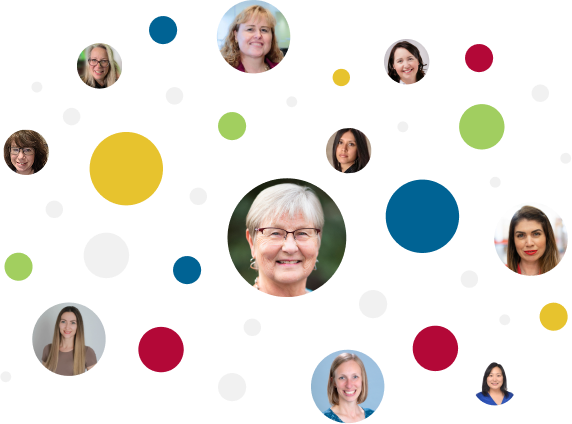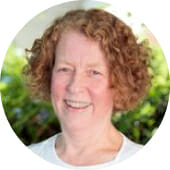 Gail Hammond, PhD, RD
Assistant Professor of Teaching • University of British Columbia • Vancouver BC
Gail Hammond has enjoyed a rewarding career as a nutrition educator in public health nutrition and academia. For more than 20 years she has worked with people from diverse backgrounds, encouraging them to become informed consumers and enjoy food in ways that benefit their health. She completed her Master and PhD degrees in Human Nutrition at the University of British Columbia, and entered the profession of dietetics through the graduate entry option, receiving her registered dietitian credentials in 1994. Gail has been teaching nutrition at UBC since completing her MSc program.  
During her tenure in community nutrition, Gail worked in the food industry developing four food group-based nutrition education resources for use in schools throughout British Columbia. She has extensive experience in developing nutrition education resources and training teachers of elementary and secondary classes to teach nutrition to their students in a fun and inspiring way. 
In her academic role, Gail has taught courses in introductory nutrition, critical perspectives on consumer food practices, current topics in nutrition, nutrition assessment, and public health nutrition in the Faculty of Land and Food Systems. Additionally, from 2012 to 2017 she was the primary nutrition instructor in the Faculty of Dentistry, and more recently has been working with colleagues across UBC health programs to integrate evidence-based nutrition education into various health professional curricula. 
Gail has voluntarily served many organizations, including CFDR in which she was Chair of the 2017 and 2018 CFDR Morgan Awards committees and lead volunteer for the 2018 CFDR Fun Run, and sits on a number of committees at UBC. She looks forward to serving on the CFDR Board and contributing to a bright future for dietetic research in Canada.
Subscribe to Our Newsletter
Sign up today to receive updates on upcoming events, the latest news and other opportunities to partner with CFDR