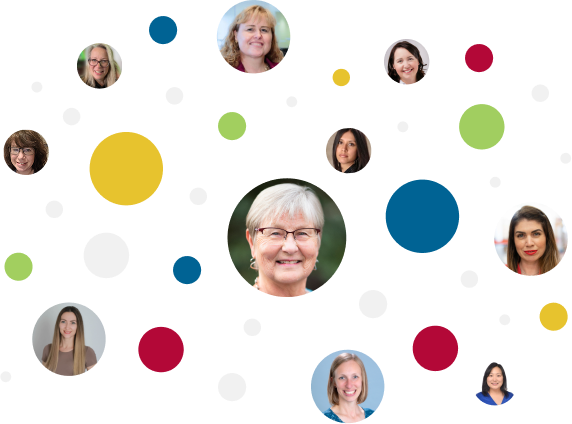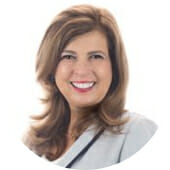 Lucia Weiler
President, Weiler Nutrition Communications Inc • Toronto, ON
Lucia is an award-winning Registered Dietitian, food scientist and professional home economist. She is a food trends expert, media spokesperson, engaging speaker and food industry leader who specializes in nutrition education, food innovation, marketing, food labelling and regulatory affairs.
Lucia is the President of Weiler Nutrition Communications Inc. and Co-Founder of Nutrition for NON-Nutritionists. In her consulting practice Lucia offers professional nutrition counselling to individuals, international corporate training in health and wellness, nutrition marketing and strategic insights to businesses and brands. Lucia is also passionate about leveraging her training as a Gallup-Certified Strengths Coach and leading people to live their best lives, at work and everywhere else. Using the science behind Clifton Strengths, she helps people accomplish great things by doing what they naturally do best. As an experienced instructor at Humber College, Faculty of Health Sciences & Wellness Lucia teaches nutrition and entrepreneurship to culinary and nutrition students. A leader in her profession, Lucia was elected by her peers to the Board of Directors for Dietitians of Canada where she was honoured to represent the membership and provide strategic direction for the association.
Lucia is a graduate of the University of Toronto with a Bachelor of Science specializing in Nutrition, Food Chemistry and Microbiology.  She also studied at Ryerson University and completed her Dietetic Internship in Toronto and Northern Ontario.  Lucia started her career as a food scientist and helped ensure that foods sold to Canadians were safe, nutritious and tasted great. She then spent several years working as a Nutrition Communications Manager focusing on food development, regulatory affairs and nutrition communication on national and international projects.  Lucia worked with scientists, health organizations and business leaders to translate nutrition science and deliver reliable advice. Since establishing her own businesses, Lucia embraced entrepreneurship and enjoys collaborating with a wide range of clients including food manufacturers, grocery retailers, academia, government, health professionals, health care organizations and consumers to support healthy living.
Subscribe to Our Newsletter
Sign up today to receive updates on upcoming events, the latest news and other opportunities to partner with CFDR